Cool Cuts For Men
Men's Hair Trends at Bliss Hair Salons, Nottingham & Loughborough
Thinking of trying out a brand new look for spring? Have you been sporting the same hairstyle for years? We take a look at the top five fashion-forward hairstyles for men to inspire you when it's time for your next hair cut at Bliss!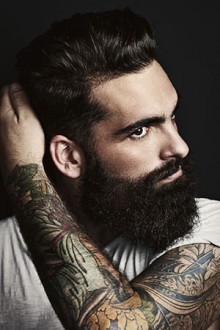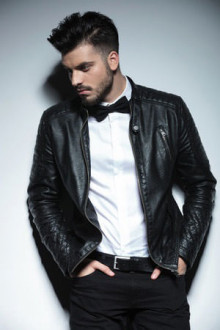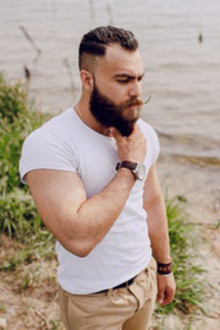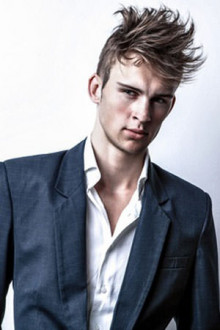 1. The Buzz Cut
With the release of the latest Coen Brothers movie 'Hail, Caesar!,' you can expect to see a modern update on this classic cut.
The 'Caesar Haircut' is usually very short at the sides, with hair on top swept forward. Remember Justin Bieber's early version which sparked a generation of young men wearing hair swept over their faces? This is a cooler update on that style!
The sides will be super short and shaved and the top longer (but no-where near as long as in the Justin Bieber early era!)
The short length makes it easy to maintain and this style looks great when you work in a little texture for a messy, understated look.
2. The Pompadour Skin Fade
'The Pompadour' was a classic hairstyle of the mid 1700s and it's making a comeback 300 years down the line!
The basic concept is to wear your hair swept upwards from the face and high over the forehead in a massive quiff or pompadour.
What gives this style further 'edginess' is a skin fade. Ask your stylist for a #2 or #3 on the sides and to fade your hair from there upwards so it gets slightly longer as it reaches your quiff.
Anything longer than shaved sides and you won't get this look. There should still be some length on top, but it's up to you as to how high you wear your quiff.
3. The Disconnected Undercut
What makes the Undercut so disconnected?
The sides of the hair are either cut extremely short or shaved – usually to one length all round – which creates a noticeable contrast between the sides and the top of the hair.
This differs to the fade, mentioned in the pompadour style above. With the fade, the hair graduates from short up to longer so there is less contrast between the length on the top of the hair and the sides.
If you are in doubt as to which style will suit you, talk to your stylist at Bliss Hair in Loughborough or Nottingham. We can help you work out the perfect hair cut for you.
4. Facial Hair / Beards
OK so this is less of a hairstyle and more about facial hair but we have to report that beards are likely to remain a firm favourite with gents for spring 2016.
If you fancy a change, hide that razor and start growing your beard now. Keep it looking neat and tidy with regular visits to Bliss Hair for a beard trim!
Looking for a cool hairstyle to match your beardy look? Wear your hair a little longer, with a side parting and slick it back with some pomade.
5. Curly Hair For Gents
Embrace your curly hair chaps! Get a great hair cut and flaunt your super sexy waves.
We can add some layers into your curls to make your hair more manageable and on-trend. You can pair your curls with an undercut or a skin fade for a look that will stand out from the rest.
When it comes to styling curly hair, our expert stylists can show you the right hair products and give you some great styling tips.
There are a number of ways you can style your curls from subtle, gentle waves to tight curls.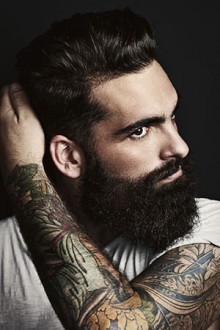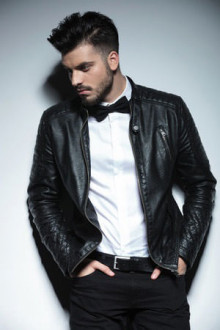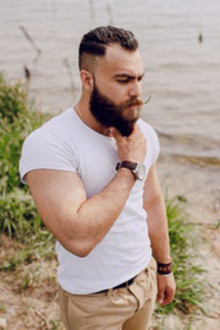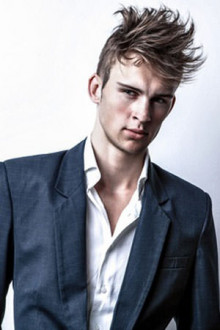 Book Your Men's Hair Appointment at Bliss Hair Salons, Loughborough & Nottingham
Book in for a fresh new men's hairstyle at our salons in Loughborough and Nottingham. You can find out how to get in touch by clicking on the link below: